Ideal Healthcare Solutions, LLC
We are the agency committed to "Raising The Standards of At Home Healthcare."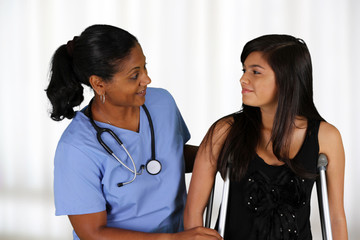 Ideal Healthcare Solutions is redefining the business of healthcare in Maryland by bringing quality health services to your doorstep. Our goal is to raise the standards of nursing care at home by meeting both the medical and the psychological needs of our clients as well as provide hope for their loved ones.
We are licensed by the Maryland Department of Health and Mental Hygiene. We can deliver our services to people who are inpatient and also people who are at home but facing challenges. Our clients include pediatric, adult, and geriatric populations. We service clients with all conditions such as Dementia, Developmentally Disabled, Post Surgical, Physical Weakness, and much more. We offer Companion and Respite care as well!
To prosper in any work individuals or organizations need to have set goals and targets. Our primary objective is to provide quality care at an affordable price. Our focus as a group is to increase our patient's dignity and well-being.
Apart from offering nursing services, we provide CMT, CPR, First Aid, and Educational in-services for families and individuals. Our team is the solution for patients undergoing different types of illnesses and those requiring education to remain safe and independent at home.
When patients enjoy the comforts of their homes while receiving dependable healthcare from qualified health practitioners, the recovery process becomes easier and interesting. We are equipped with seasoned health professionals that guarantee complete wellness to our clients in a familiar environment.
At Ideal Healthcare Solutions, our approach to health management is holistic because we understand the psychological impact a familiar environment would have in quickening clients' recovery process. Hence, we always develop a systemic plan of action with the intention to personalize our care and services to meet individual client's specific needs.
We understand how much you cherish your loved ones; hence, our field staff has been trained and retrained to handle clients with compassion. Clients are allowed to enjoy their independence while enjoying the best healthcare attention right in their own homes. At Ideal Healthcare Solutions we promise to "Raise The Standard of At Home Healthcare."